Welcome to the North Bay CYO Basketball Program 23-24 Season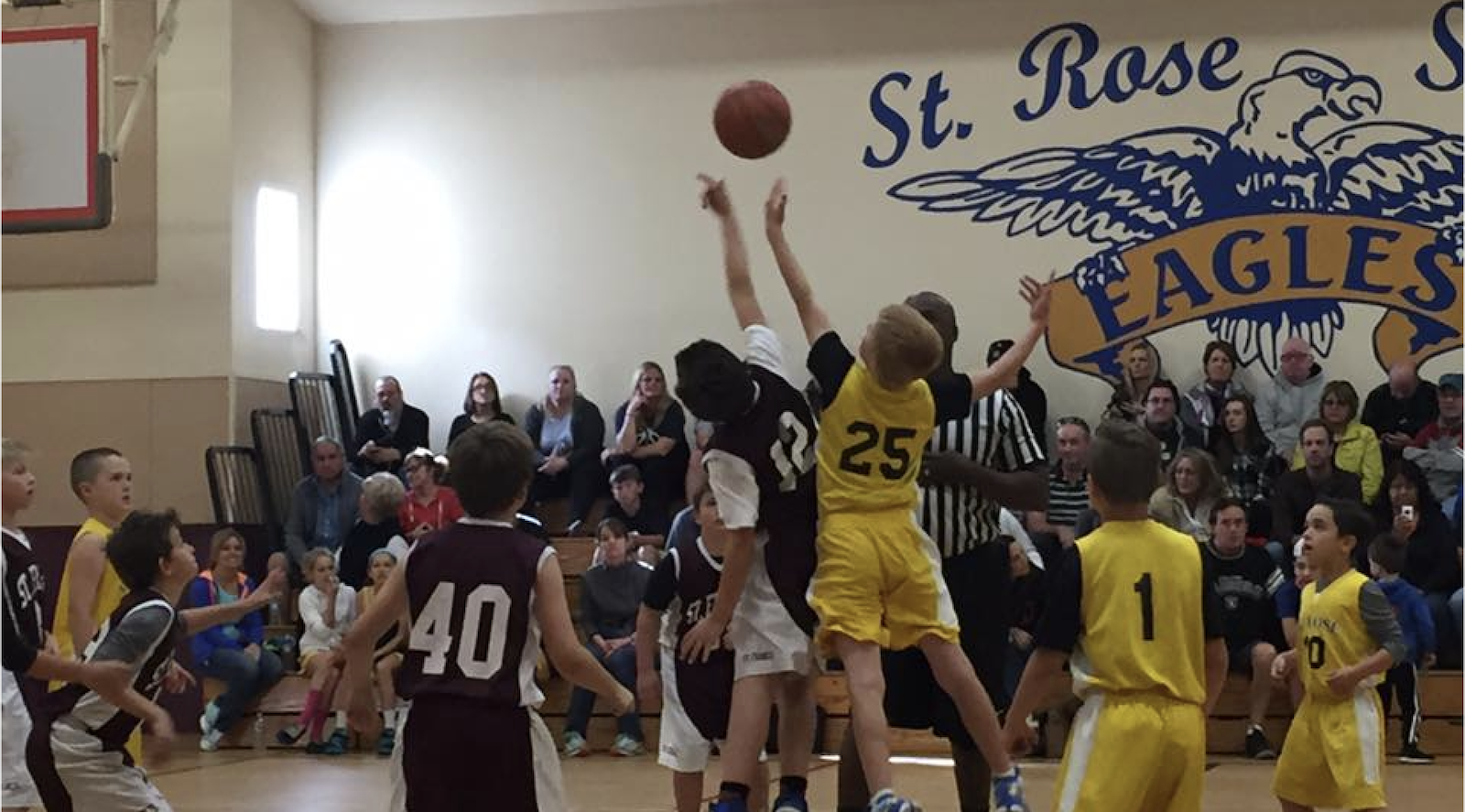 The program is open to boys and girls in 3rd – 8th grade. We welcome kids of all skills and abilities to join your local team and learn the great game of basketball in a fun and rewarding environment.
The North Bay CYO league consists of teams from Sonoma, Napa, Marin, and Mendocino counties and is sponsored by the Catholic parishes in those counties.
The Northbay CYO AD's have worked hard to put together a season plan to allow as many children to play this season. 
The participating Parishes include: 
Church of the Assumption (COA) – Tomales
St. Apollinaris  – Napa
St. Elizabeth – Rohnert Park  
St. Eugene – Santa Rosa
St. Johns – Healdsburg
St. Mary – Ukiah
Our Lady of Guadalupe – Windsor  
St. Francis – Sonoma
St. Rose – Santa Rosa
St. Sebastian – Sebasopol
St. Vincents – Petaluma
Begin November 1, 2023
You will check with your parish Athletic Director on the day, time & location of your practices.
Games:
All games will start the weekend of December 2-3, 2023. Each team has one game per weekend, either on Saturday or Sunday.
Length of Season:
The season will run ten weeks with a Christmas break of December 24-25 and a New Year break of January December 30-January 1, 2024, ending the weekend of February 17/18, 2024
Playoffs:
Playoffs for the 2023-2024 season will begin February 24/25, 2024.
Divisional play:
3rd-grade teams are divided up equally. 4th – 8th-grade teams will play in divisions. The number of divisions depends on the number of teams registered to play each year.
League Schedule:
The league schedule will be made available around the Thanksgiving weekend.
League Protocols:
The league follows the CYO guidelines, and updated protocols will be available as we approach practices and games.
NOTE:
These protocols are subject to change. Please communicate with your Athletic Director.
For updates and additional info. visit www.northbaycyo.org